Conservative REPUBLIcAN
Vote Alison Healey for Harford County State's Attorney on July 19th
As a prosecutor in the Harford County State's Attorney's Office Alison Healey knows what needs to be done as State's Attorney. Her experience gives her the required skills to lead the Harford County State's Attorney's Office.  Her priorities will always be to reduce crime and strengthen our County.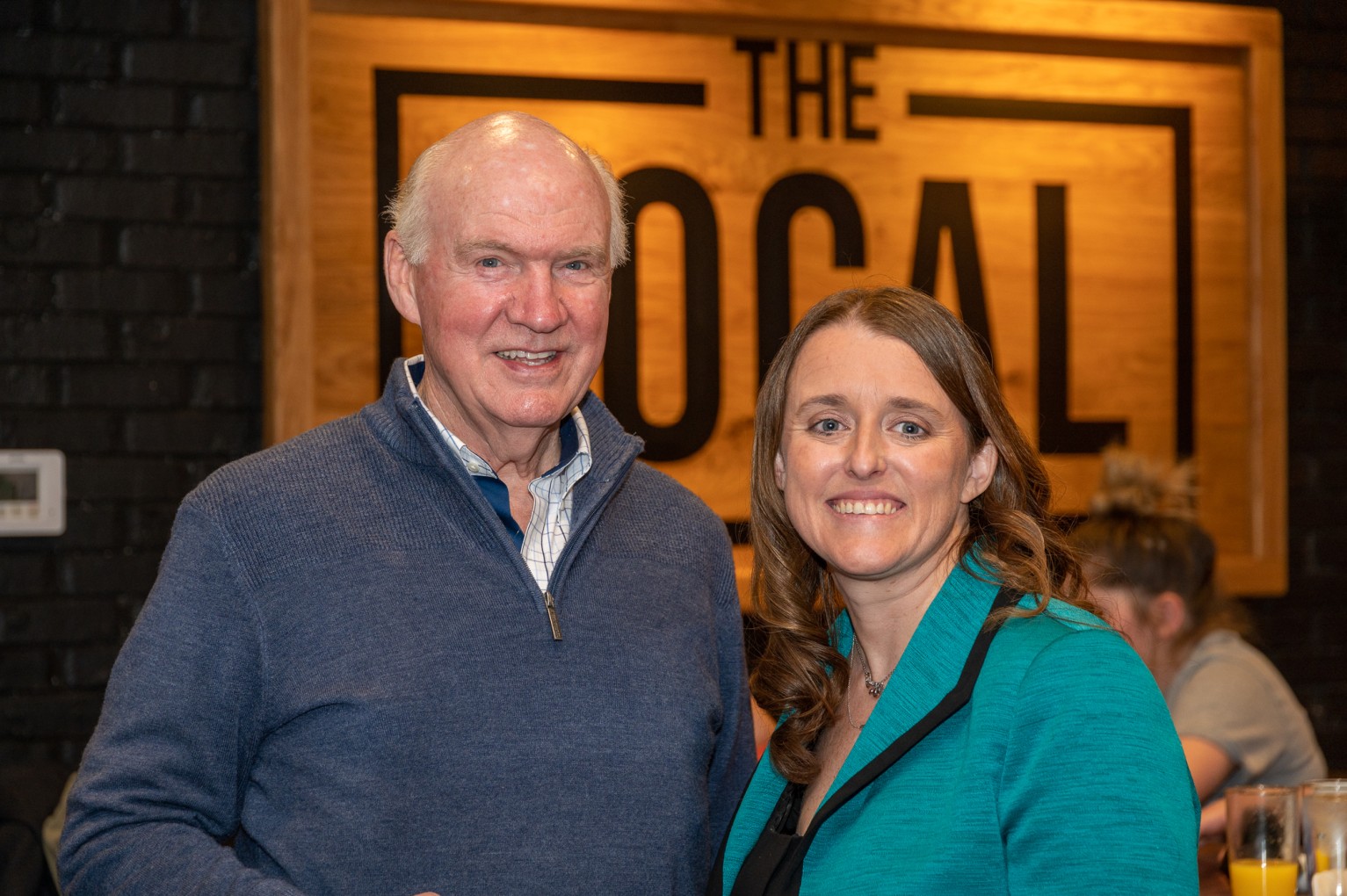 As State's Attorney Alison Healey will:
Prosecute Crimes
Ensuring that violent crimes will be fully prosecuted and that appropriate sentences are obtained for criminal offenders.
Reduce Crime
Work closely with law enforcement to identify and target repeat and violent offenders.
Law Enforcement Partnership
Ensuring that law enforcement and the State's Attorney are true partners in the prosecution of cases.
Training
Training of prosecutors within the office to effectively manage, prepare, and prosecute their cases.
Restoring Advocates
Restoring a victim advocate and family advocate position to the Child Advocacy Center and restoring the proper prosecution of child abuse cases.
Rebuild Relationships
Meeting regularly with law enforcement commanders and police union members to rebuild the deteriorated relationship.
Increase Communication
Increasing communication between law enforcement and the State's Attorney's Office as well as better management of law enforcement's time and resources with respect to their court appearances.
Work Environment
Maintaining a positive working environment for the employees of the State's Attorney's Office to prevent the continuation of high turnover within the office.
Listen to the Podcast with Kim Klacik on WBAL radio to hear my platform and campaign for Harford County State's Attorney. Please listen in for all the information you need to understand why you should vote for Alison Healey for Harford County State's Attorney!
Watch to the my speech from the Jarrettsville/Norrisville Candidate Forum on April 29, 2022

Watch the Stand with Alison, Stand with Law Enforcement Announcement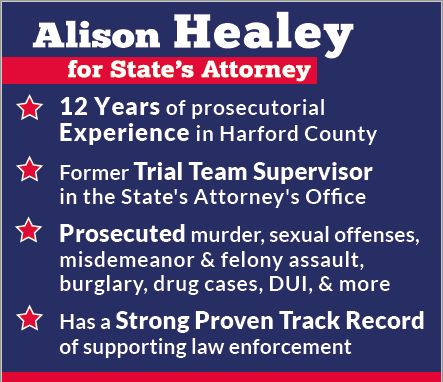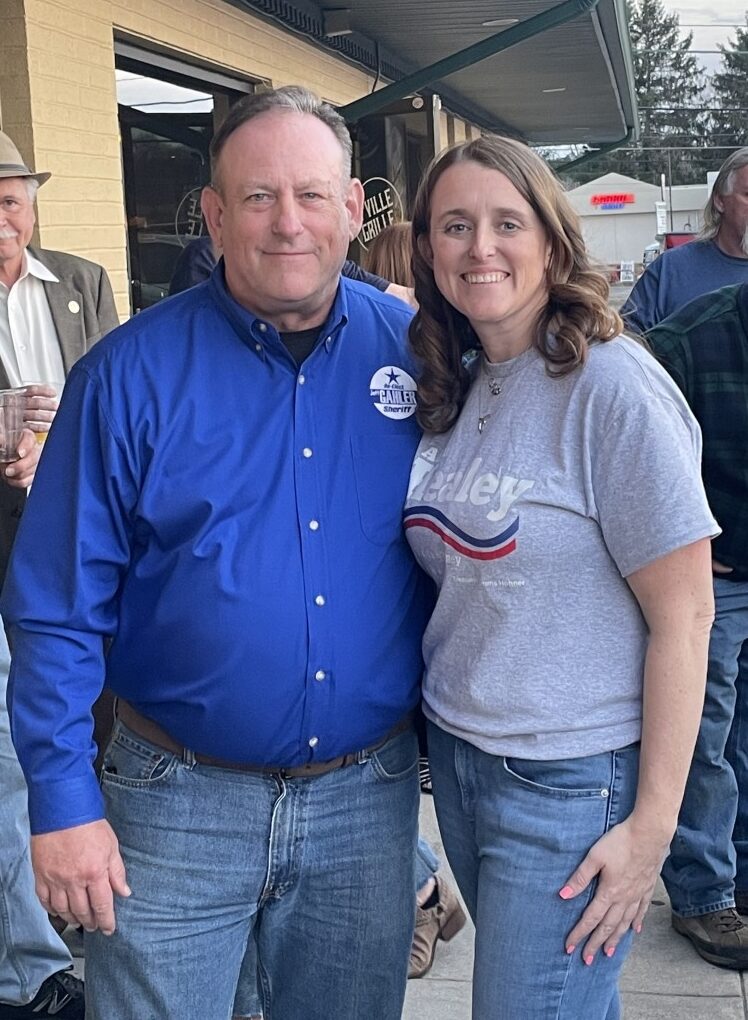 Alison with Sheriff Jeff Gahler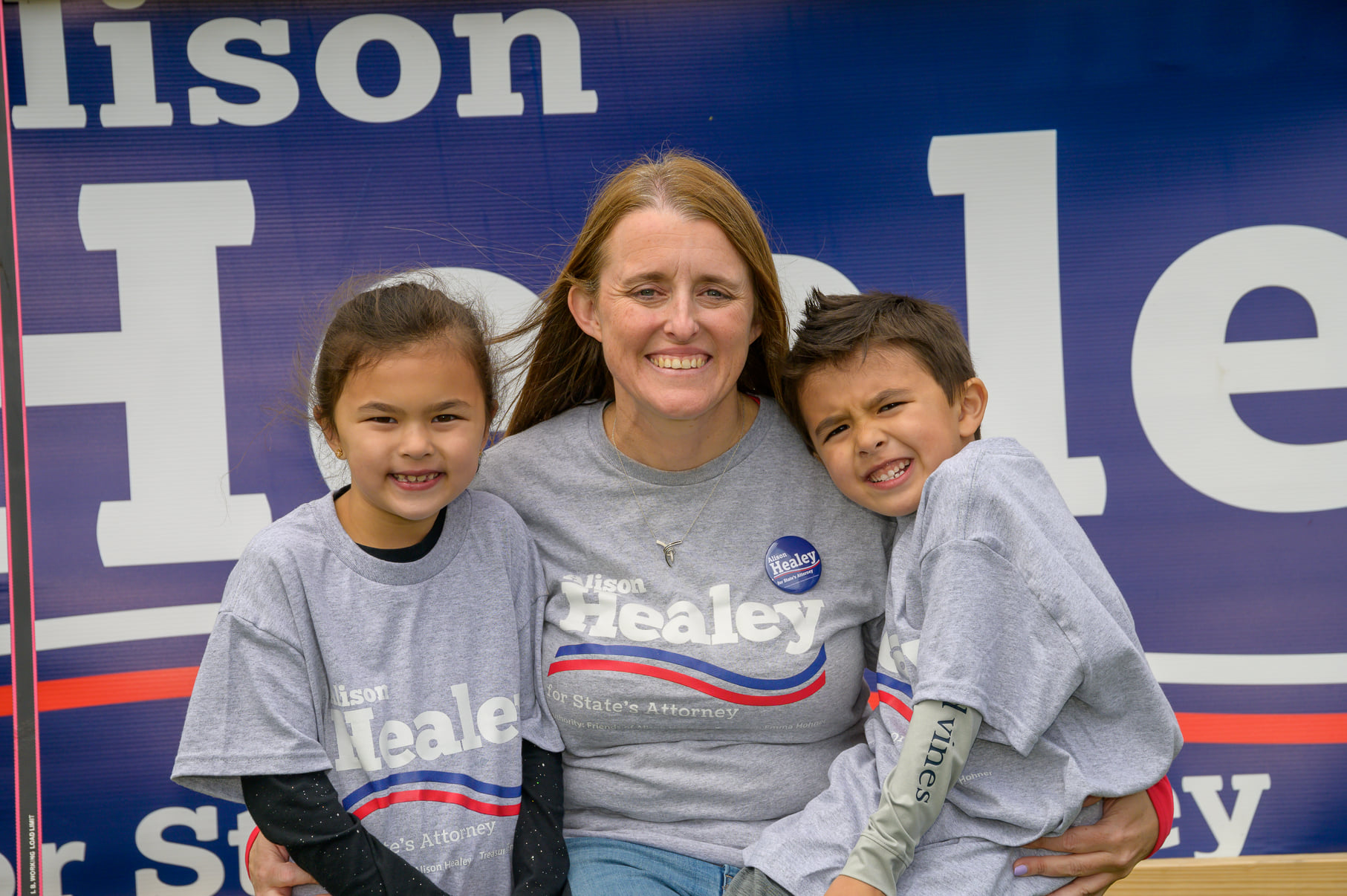 Alison with Sheriff's Union President Aaron Penman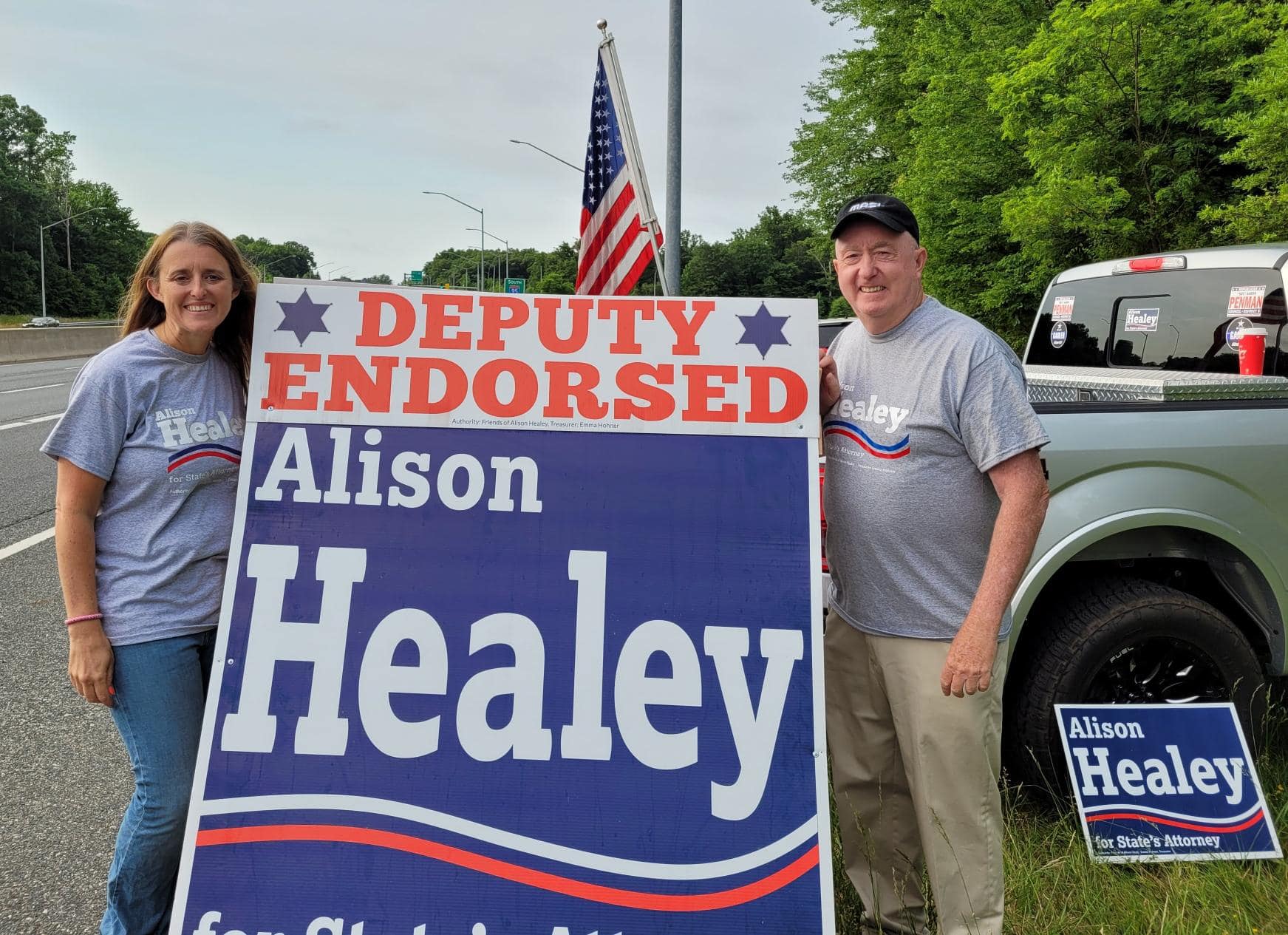 Contact US
Thank you for your visit to this site and for your interest in our campaign!
Should you have any questions or comments, please feel free to get in contact with us by filling out the form below.
Authority: Friends of Alison Healey; Stephanie Schneider, Treasurer